We Bought A Motel!
We are Justin and Eliza, Southern Vermont natives with
a newfound love for the hospitalitybiz.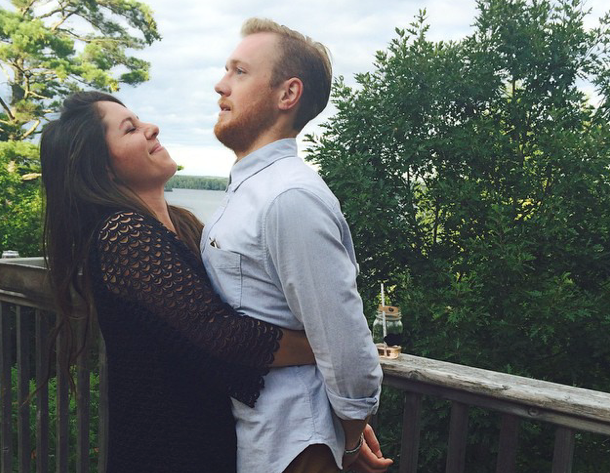 Six months ago — and more by chance than you'd think — we bought a motel.
It's taken us until today to show it off, here's the story:
Since December 2014, we've been busy owning and operating a lively hostel, cocktail bar and restaurant combo run out of a charming Victorian home in downtown Ludlow, Vermont. We've kept ourselves busy scrubbing toilets, making beds, mixing drinks, serving tables and learning how to fix things on the daily.
On a quiet and blistery morning last winter, we were sprawled on the hostel couches sipping espresso, being nosy neighbors. A crew was putting up signs that read "REAL ESTATE AUCTION". Despite working/living across the street for two years,
we'd never set foot inside.
Our curiosity was undeniably piqued.
Admitted coffee junkies, we finished our hostel-made espressos, and walked the 20 yards across Main Street to take ourselves on an unguided tour of the place. It was a beast. Walking around, we joked that we'd check out the auction, and bid up to the amount we were willing to pay for the parking lot (if you've stayed with us, you probably know that parking gives us hell every winter).
In the spirit of fun and for the love of parking, three hours later Justin didn't hesitate to raise his paddle to start the bidding war.
When Justin's paddle went up, with the exception of the heckling auctioneer, there were crickets. No bidding war there. Finally, along with our blood pressures,
another paddle was raised.
The auctioneer poked and prodded, figuring at least one of us was either competitive or crazy. He went nose to nose with Justin, and yelled,
"I have a car that's worth more than your bid."
Justin laughed, raised his paddle faster than anyone could slap it down, and that was that.
We were the proud owners of our dream parking lot, along with an 18-room motel!
How it all started!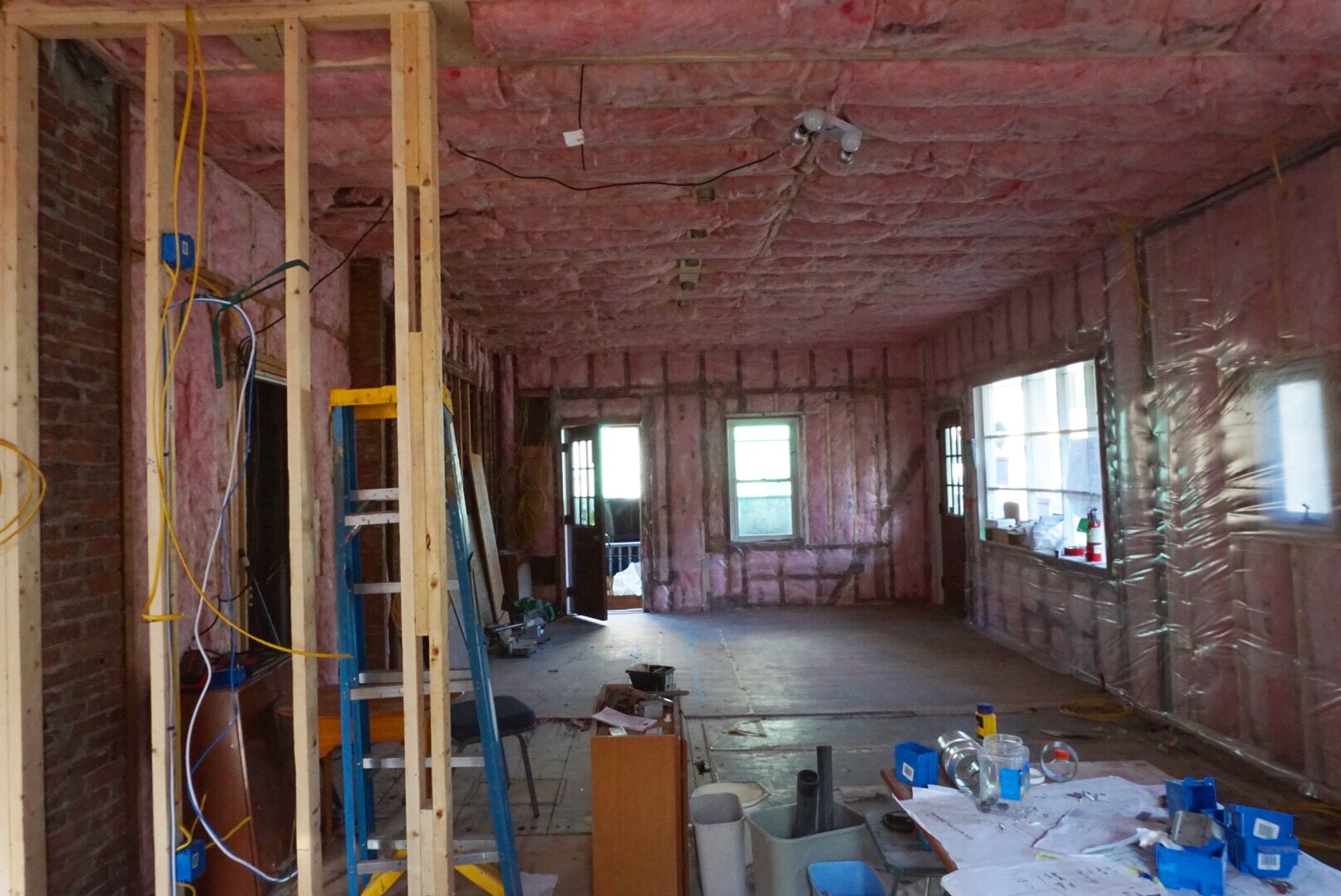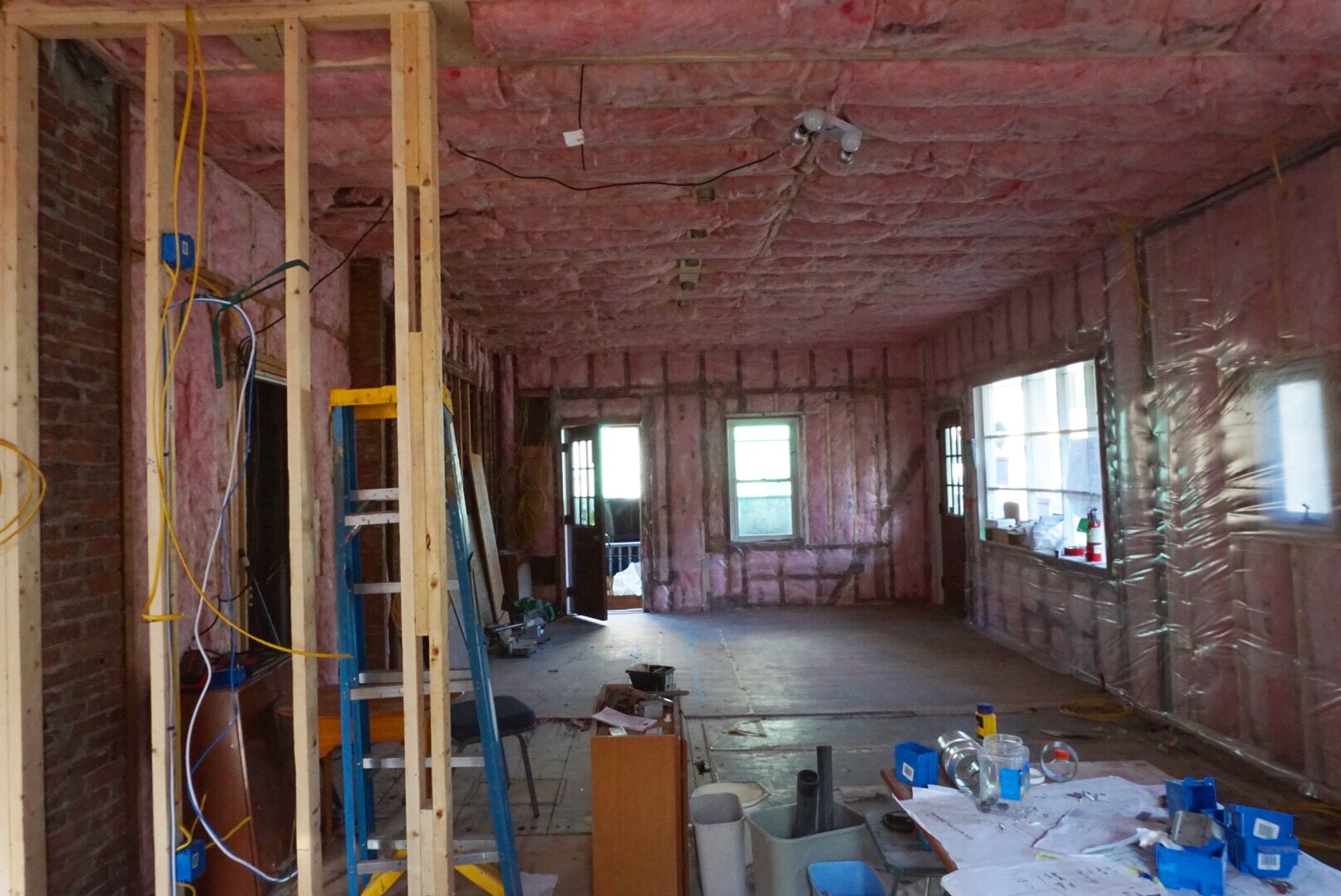 Follow us on the renovation journey!